Online M.A. in Strategic Communication
Powered by Research, Driven by Innovation.
Download a FREE program brochure.
To get your brochure and speak with an Admissions Counselor about financial aid, complete the form below.
Note: All fields required.
Accepted Transfer Credits
Choose from Two Specializations
With the University of Delaware's Master of Arts in Strategic Communication, you'll be prepared to design, implement and evaluate communication campaigns using research and data as your guide. You'll also be able to effectively deliver recommendations for projects and issues within your organization, as well as evaluate competitors' strategic communication efforts that can help you identify communication trends or campaigns that stand out from the crowd. Specialize in either Public Relations or Digital and Social Media—or choose your own electives to design the program that best matches your career goals. You'll graduate ready to advance your current career or take on a new role in strategic communication, public relations, digital media or social media management.
The University of Delaware is a highly respected research institution. Our curricula are developed using the latest research in respective fields. As a result, you graduate with a stronger, forward-looking foundation in your area of study.
Employment for public relations managers is expected to rise at a faster than average rate of 13% from 2020 – 2030.1
In 2018, the top 10 percent of social media managers earned an average salary of $75,000.2
The average base salary for a director of internal communications was $121,9263 in 2021.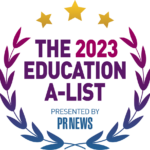 Strategic Communications Specializations
Experience 30 credit hours of cutting-edge strategic communication courses, covering topics such as social media management, public relations campaign planning, digital media strategy, and strategic communication theory and research. Choose a specialization or build your own with a customizable curriculum tailored to your career.
Learn to plan and execute strategic public relations campaigns, understand the needs of varying client types and craft messaging that is both persuasive and appropriate for public audiences.
Gain the skills to set yourself apart in managing enterprise-level digital and social media, reaching target audiences with precision, and using data analytics to measure and improve your impact on business goals.
UD's online M.A. in Strategic Communications allows you to gain admission with any undergraduate background.
Request Info
Online Learning You Can Apply Today
Advance your professional skills beyond what you've imagined with a master's degree from the University of Delaware. Our flexible programs are designed to let you complete coursework and online classes while still maintaining a busy career. In fact, you can apply the latest research and strategies you explore in class to your current job.
Our Curriculum
The Master of Arts in Strategic Communication requires 30 credits, including 27 credits of graduate-level coursework and 3 credits from a required capstone. Depending on your specialization, courses may include the following: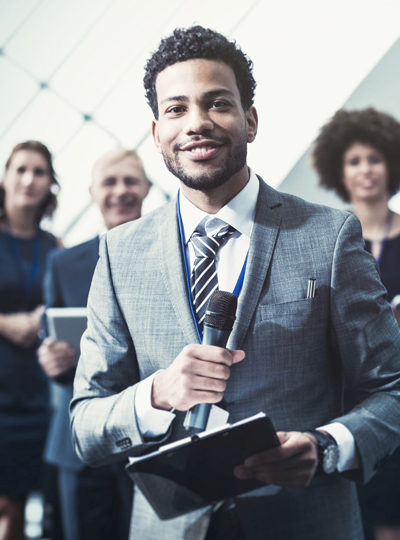 Career Prospects
Help organizations make the most of their communication by building strategies that make an impact. Fill out the form on this page for more information and a free program brochure. The Bureau of Labor Statistics projects a nine percent growth in public relations job opportunities through 2026, adding as many as 22,900 jobs across the country.1 And in 2018, the top 10 percent of social media managers earned an average salary of $75,000.2
With a master's in strategic communication, you'll also be able to pursue leadership positions with titles such as:
Communications Director
Strategic Communications Manager
Director of Internal Communications
Corporate Communications Consultant
Social Issues Advocate
Marketing Director
Political Strategist
Chief Branding Office
Sources
"Occupational Outlook Handbook: Public Relations and Fundraising Managers," Bureau of Labor Statistics. Retrieved October 5, 2021, from https://www/bls.gov/.
"Average Social Media Manager Salary," Payscale. Retrieved October 5, 2021, from https//www.payscale.com/.
"Average Director of Internal Communications Salary," Payscale. Retrieved October 5, 2021, from https//www.payscale.com/.
https://www.prnewsonline.com/.