Online MBA
Powered by Research, Driven by Innovation.
Download a FREE program brochure.
To get your brochure and speak with an Admissions Counselor about financial aid, complete the form below.
Note: All fields required.
AACSB Accredited for 50+ Years
#33 Best Online MBA Program1
Accreditations
University of Delaware is an accredited member of AACSB International
The Association to Advance Collegiate Schools of Business.

AACSB Accredited
Advance Your Career with a Top-Ranked Online MBA
Experience an AACSB-accredited, online MBA driven by precise industry knowledge and analytical tools. With the University of Delaware, you can gain relevant skills to lead your organization toward continued growth and success. Choose from six in-demand concentrations to align your studies with your career aspirations. Our MBA curriculum is designed to provide a strong foundation in key business areas while building your expertise through advanced coursework.
Because this program is offered entirely online in a flexible format, you can attend class where and when it's most convenient for you. Learn from responsive, experienced faculty and access personalized advising and 1:1 career coaching. When you graduate, you'll be ready to take your next professional step as a leader in your chosen field.
The University of Delaware is a highly respected research institution. Our curricula are developed using the latest research in respective fields. As a result, you graduate with a stronger, forward-looking foundation in your area of study.
UD's program was ranked the #33 online MBA in the country by U.S. News & World Report, 2023.1
65% of UD MBA students changed careers, received a promotion or received a raise while pursuing their degree.
Lerner MBA graduates have an average salary of $88,230 (five-year average).
Management-level occupations are projected to grow 9% through 2030, adding about 906,800 new jobs.2
Specialize Your Skills for the Job You Want
You can choose from the following program options: one major, one concentration, up to three concentrations or a combination of electives to fit your career goals.
Learn to integrate data science, business strategy and management science to optimize outcomes and develop predictive models for an organization or nonprofit.
Build a company's value by optimizing current funds and finding new revenue avenues. Experiential coursework in financial management, analysis and reporting prepare you to lead organizational growth in corporate, investment and international finance careers.
Gain a competitive edge in the field by learning to improve an organization's healthcare metrics, which include informatics, e-service and the patient experience.
Lead your company to and from anywhere in the world with advanced coursework on financial modeling, marketplace globalization and building an international network.
The information technology MBA concentration provides valuable skills for those working in the IT field, and helps those with IT backgrounds to update their current knowledge. This program consists of a unique blend of core business courses and information systems (IS) courses. Managers in this field must be comfortable with both technology and working with others to accomplish business goals. The effective IS manager understands business functions, the latest technology and the programs available for solving particular problems.
Gain the comprehensive set of skills you'll need to connect with others, manage change, set strategic direction, build teams, enforce support networks and navigate the complex dimensions inherent in any business leadership role.
Fine-tune your MBA courses by selecting a combination of electives that match your personal career needs.
UD is home to seven university-wide research institutes and 80 institutes and centers, ranging in focus from science to public affairs and from finance to healthcare.
Request Info
Online Learning You Can Apply Today
Advance your professional skills beyond what you've imagined with a master's degree from the University of Delaware. Our flexible programs are designed to let you complete coursework and online classes while still maintaining a busy career. In fact, you can apply the latest research and strategies you explore in class to your current job.
Our Curriculum
Our online, 44-credit MBA can be completed in as few as 16 months full-time, or you can study part-time at your own pace. No matter which concentration(s) you choose, you'll complete an industry-focused, outcomes-driven core curriculum that sharpens your skills in business management and essential business functions.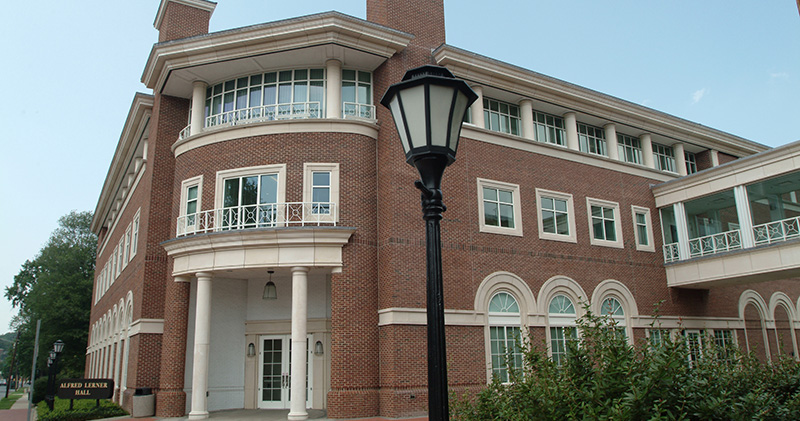 Prepare for Professional Advancement
Effective leaders are needed across industries to drive strategy and improve organizational outcomes. An online MBA from UD can help you achieve your career goals by preparing you to solve global business challenges using innovative tools and market insights.
Eight High-Paying Jobs for MBA Graduates
Advertising, Promotions and Marketing Manager: $141,4902
Financial Manager: $134,1802
Sales Manager: $132,2902
Training and Development Manager: $115,6402
Top Executive: $107,6802
Medical and Health Services Manager: $104,2803
Financial Advisor: $89,3304
Management Analyst: $87,6604
Sources
U.S. News and World Report. Online Colleges Rankings, MBA. Retrieved February 2023, from https://www.usnews.com/.
Management Occupations. Occupational Outlook Handbook. Retrieved November 2021, from https://www.bls.gov/.
Medical and Health Services Managers. Occupational Outlook Handbook. Retrieved November 2021, from https://www.bls.gov/.
Business and Financial Occupations. Occupational Outlook Handbook. Retrieved November 2021, from https://www.bls.gov/.